Escape the demands of daily life and immerse yourself in a world of wonder and relaxation at RedHawk Golf Club. With breathtaking views from indoor and outdoor areas and an impressive selection of indulgent wines, it's the perfect destination for any food or golfing enthusiast.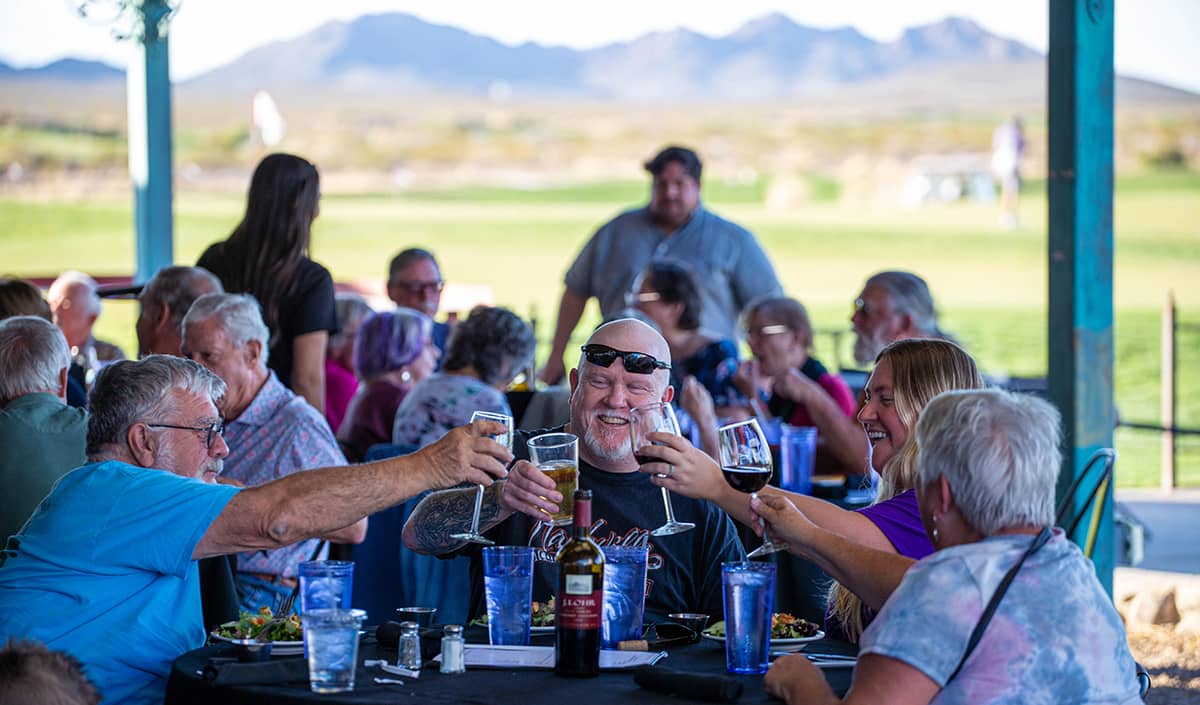 Experience culinary perfection with savory dishes crafted from only the finest ingredients by our skilled chefs, catering to every preference and taste. Add to this the panoramic views during your meal, and you have the ultimate dining experience.
But what sets RedHawk apart is the genuine warmth and sense of community, welcoming golfers of all skill levels. This haven offers endless amenities and opportunities to form lifelong friendships while enjoying all the luxuries available.
RedHawk Golf Club is more than just a golf course or a restaurant. It redefines what a sanctuary should be, where one can bask in an awe-inspiring atmosphere, indulge in culinary delights, and forge lasting relationships. So why wait? Plan your escape today and wonder at the splendor of RedHawk Golf Club.
Looking for the perfect spot to unwind after a long day? Look no further!
Join us every other Wednesday at the beautiful patio for an evening of Jazz and Wine from 5:30 to 7:30 pm.  Savor your favorite wine while taking in the breathtaking views and enjoying some fantastic jazz music.  And, of course, don't forget to bring your appetite because our chef has prepared some mouth-watering dishes that will leave your taste buds craving for more!
Reserve your spot now by calling 575-373-8100 Ext. 2.
Take advantage of our half-off deal on all bottles of wine!

Restaurant Hours
Monday – Sunday
11:00 a.m. – 8:00 p.m.