MORE THAN JUST A GOLF COURSE

Tee TImes
Enhance your golfing experience with the convenience of booking tee times at RedHawk – create great memories today!

Lessons
Hit the links like a pro with RedHawk's golf lessons! Get in on an unbeatable opportunity to hone your skills, and show up for the course ready to take charge.

Events
Weddings, fundraisers, bachelor parties, baby showers, luncheons, birthday parties, and other celebrations can be accommodated.

The Restaurant
Come and experience the pleasure of golfing in our world-class facilities, while you savor delicious cuisine in an exquisite setting with us!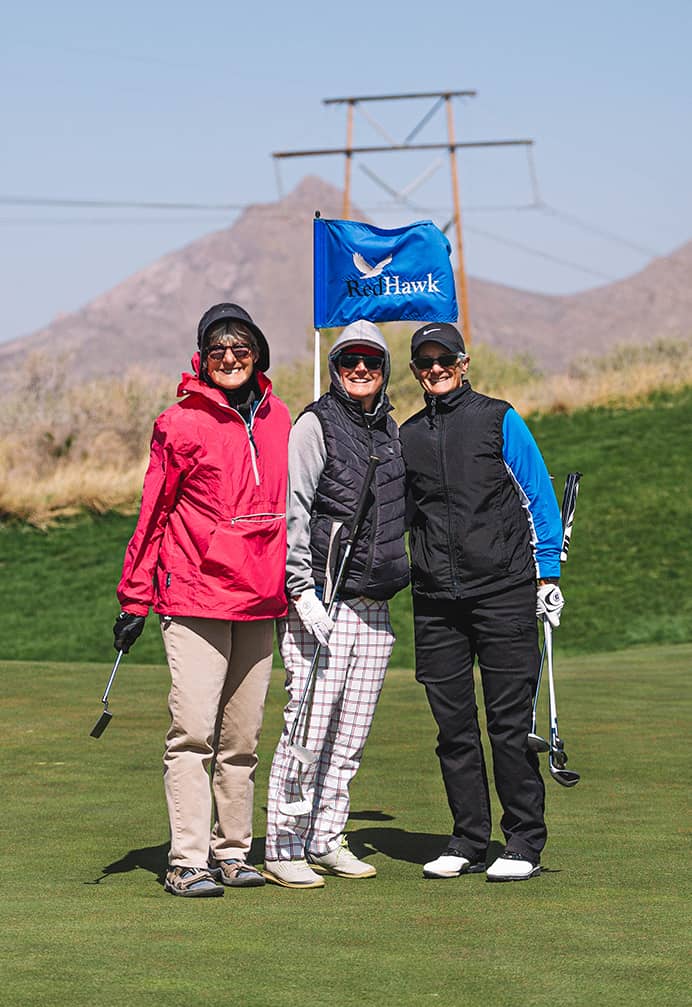 Red Hawk Golf Club provides an inclusive community for golfers of every skill level to enjoy a course that honors the essence of golf. Nestled at the base of the magnificent Organ Mountains in Las Cruces, New Mexico, Red Hawk is an 18-hole public course crafted to challenge and thrill those who appreciate the game of golf.
With a fusion of links-style and prairie dune features, players visiting the Southwest can anticipate a unique and remarkable golfing experience. Whether seeking championship-level golf or simply looking to spend quality time with family and friends, Red Hawk Golf Club is the perfect destination for golf enthusiasts in the Land of Enchantment. Come for the golf, stay for the friendships
At RedHawk Golf Course, we believe every golfer who steps onto our course deserves a warm welcome and a sense of belonging. That's why we treat every visitor like they're the most important person in the world – like they're a part of our family or one of our closest friends.
We know that golf is more than just a game – it's a way to connect with others, build friendships, and create a sense of community. That's why we've made RedHawk Golf Course a place where people can come together and share their love of the sport. From beginners to seasoned pros, everyone is welcome here.
So if you're looking for a golf course that's more than just a place to play, come to RedHawk Golf Course. We'll treat you like family from the moment you arrive, and you'll feel like a valued member of our community every time you step onto the course.